North Carolina Auctioneer
If you are looking for a professional and reputable North Carolina Auctioneer, Tom Jordan President of Carolina Auction & Realty, Inc. and his professional staff with over 30 years combined experience can get the job done in a professional and timely manner with maximum revenue for you. We sell both real estate and personal property using the auction method of marketing. Carolina Auction & Realty also specializes in Business Liquidations, Estates and Commercial Equipment.
Tom is a member of the North Carolina Auctioneers Association (AANC) and the National Auctioneers Association (NAA) as well. He is dedicated to promoting auction industry throughout North Carolina. Why hire another auctioneer when you can hire Carolina Auction & Realty, located in the middle of the state in Raleigh, North Carolina, with easy access to all parts of the state. We strive to provide quality auctions by employing experienced, reputable and dedicated assistant auctioneers and auction staff.
Our mission at Carolina Auction & Realty is to establish an honest and open relationship with the client and procure a "win-win" outcome for all parties concerned. We take pride in ensuring the clients total satisfaction from initial contact, to a final detailed accounting of the auction. Our goal is to secure the maximum fair market price for the client.
Contact Us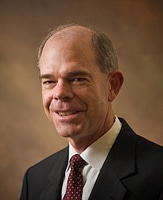 Tom Jordan
If you are in the market for an Auctioneer, Real Estate Broker or Appraiser, Contact Tom Jordan at Carolina Auction and Realty Today!
Auctions have been used for centuries to sell nearly anything imaginable, and time has only made them more popular. Buyers bid on merchandise such as antiques, household items, electronics, office equipment, farm machinery, vehicles, and even livestock. Many people...
I would highly recommend Tom Jordan of Carolina Auction & Realty anytime you need an experienced and professional Auctioneer, Real Estate Broker or Appraiser.
– Bill Manera, Phoenix, AZ
From the first time we met with you, we knew we'd chosen the best person for the job and we would be in good hands.
– Frank Chamberland, VI Manufacturing Inc.
Thank you for the tremendous job…selling the real estate and personal property. The results exceeded my expectations.
– Richard Canfield
Mr. Jordan demonstrated the utmost professionalism… Tom is the only NC Auctioneer our company will use going forward.
– Lisa Vespa, EquipmentEngine Financial Services
Tom is a man of true character. Anyone doing business with Tom can rest assured that they are in the best of hands.
– James W. Hugins, PhD, MS
"North Carolina Auctioneer, Real Estate Broker & Certified Appraiser"